Within the framework of the Country Support Programme (CSP), the GEF organises Expanded Constituency Workshops (ECWs). The main objective of ECWs is to provide a forum for GEF Focal Points, Convention's Focal Points, representatives of Civil Society Organisations (CSOs) including partners and agencies from each of the participating countries to learn about GEF strategies, policies and procedures and gain a better understanding of the GEF as the funding mechanism for the Conventions it serves.
The GEF Expanded Constituency Workshop (ECW) is a component of the Country Support Programme (CSP) and the following were invited to attend; Angola, Botswana, Eswatini, Lesotho, Malawi, Mozambique, Namibia, South Africa, Zambia and Zimbabwe for the Southern African Constituency from 20th to 24th March, 2023.
The workshop is an opportunity for different national partners to meet with their counterparts from other countries in the region, staff from the GEF Secretariat, the GEF Agencies and other GEF partners to share lessons and experiences from the development and the implementation of GEF projects and their integration within national policy frameworks. Additionally, these workshops can encourage coordination among national officials and allow better understanding among constituency members.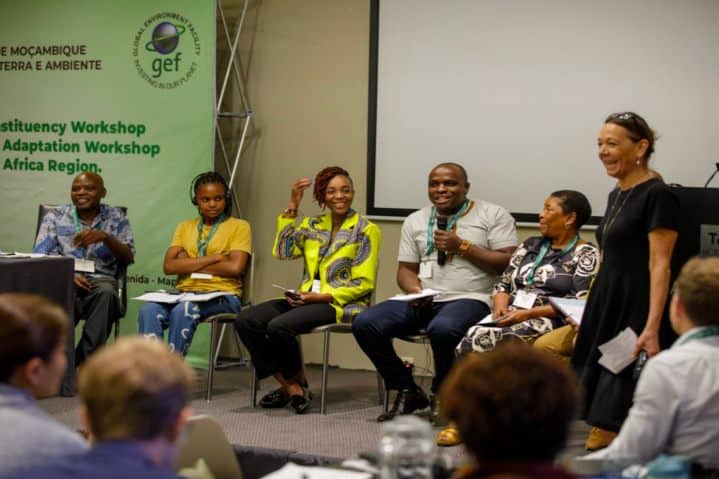 These workshops are organised annually by the GEF Secretariat. The workshop covers participation for representatives from each country, GEF Political Focal Point, GEF Operational Focal Point, three of the four national Convention Focal Points (CBD, UNCCD, UNFCCC, and the Stockholm Convention), as well as representatives from CSOs.
Regional Focal Point
Malintle Kheleli, Regional Focal Point, also made a presentation on the GCN governing structure and its operations. She highlighted that in an effort to develop and strengthen capacity of the GCN, GEF has outsourced consultant to conduct interviews on the best partnership which started with the current RFPs. The initiative is meant to build a sustainable framework that will assist on what works and what doesn't and how to make things work better. In addition, she called for collaboration amongst the CSOs and focal points at country level in order to obtain maximum outcome on environmental initiatives.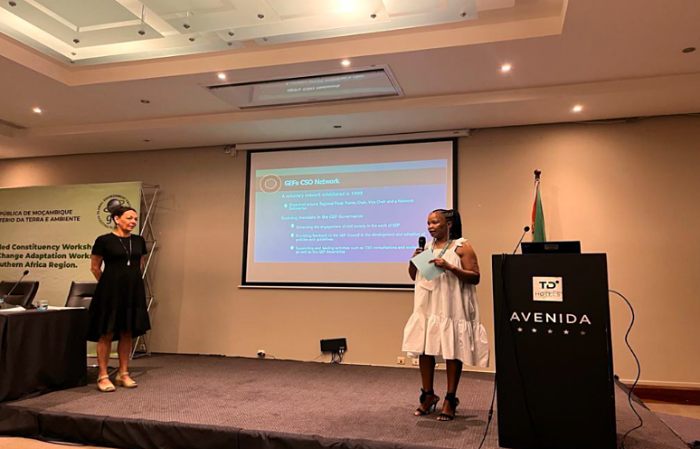 Youth and CSOs Session
The Maputo ECW 2023 was distinct by pulling stakeholders across all levels of the population including the youth, SGP grantee. regional and local CSOs as well as the long serving GCN Chair (global level) and he is a former Southern Africa FRP. The dialogue was meant to exchange knowledge and best practices attained through GEF funding.
Excursion
Participants also attended the learning trip to one of the biodiversity conservation park in Maputo. The park staff gave detailed lesson on shared benefits on conserving biodiversity which translates to economic growth, poverty reduction, balancing of the natural ecosystems, entrepreneurship capacity development amongst many others.
Read the full report here: