Regional Focal Points
GEF CSO Network Members in each region elect a member CSO to act as a representative, called a Regional Focal Point (RFP). The elected CSO designates a senior individual to represent it at meetings of the Coordination Committee and other functions.
The RFPs represent their regions in the Coordination Committee and are considered the formal representative of the GEF-CSO Network in their respective regions.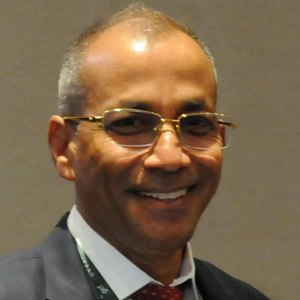 Akhteruzzaman Sano
Chair
GEF CSO Network
Regional Focal Point for East Asia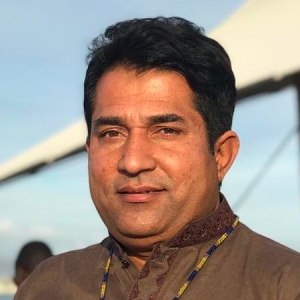 Muhammed Ameen Keryo
Global Secretary
GEF CSO Network
Regional Focal Point for South Asia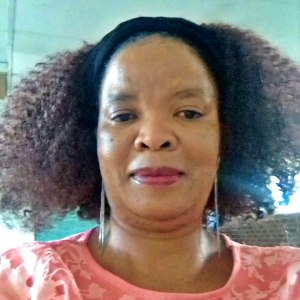 Malintle Kheleli
GEF CSO Network
Regional Focal Point for Southern Africa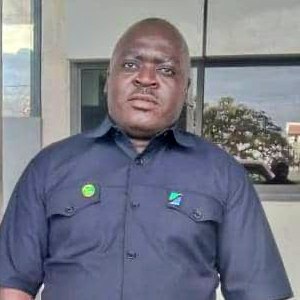 Tumaini Charles Marijani
GEF CSO Network
Regional Focal Point for East Africa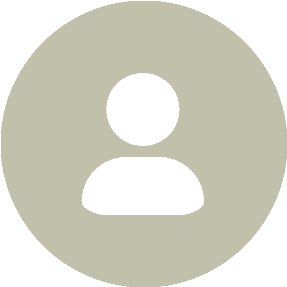 Artur Vakhitov
GEF CSO Network
Regional Focal Point for Eastern Europe & Central Asia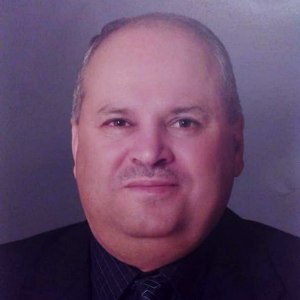 Ismail Al Atiyat
GEF CSO Network
Regional Focal Point for West Asia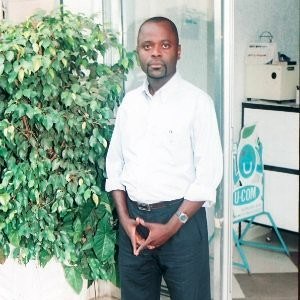 Crispin Swedi Bilombele
GEF CSO Network
Regional Focal Point for Central Africa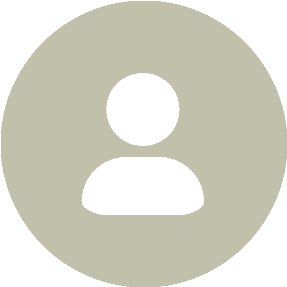 Gao Xiaoyi
GEF CSO Network
Regional Focal Point for Northern Asia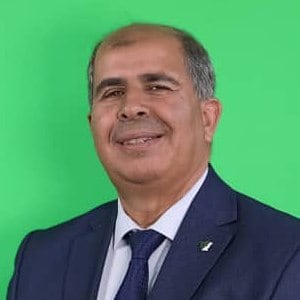 Ahmed Melha
GEF CSO Network
Regional Focal Point for North Africa
GEF-CSO Network Regions
| | |
| --- | --- |
| Africa | Countries |
| Western Africa | Benin, Burkina Faso, Cape Verde, Chad, Cote d'Ivoire, Ghana, Guinea, Guinea-Bissau, Liberia, Mali, Niger, Nigeria, Senegal, Sierra Leone, The Gambia, Togo |
| Central Africa | Burundi, Cameroon, Democratic Republic of Congo, Central African Republic, Congo, Gabon, Equatorial Guinea, Sao Tome and Principe |
| Eastern Africa | Comoros, Djibouti, Eritrea, Ethiopia, Kenya, Madagascar, Mauritius, Rwanda, Seychelles, Somalia, South Sudan, Tanzania, Uganda |
| Southern Africa | Angola, Botswana, Lesotho, Malawi, Mozambique, Namibia, South Africa, Swaziland, Zambia, Zimbabwe. |
| Northern Africa | Algeria, Egypt, Libya, Mauritania, Morocco, Sudan, Tunisia |
| | |
| --- | --- |
| Asia Pacific | Countries |
| South Asia | Bangladesh, Bhutan India, Maldives Nepal, Pakistan, Sri Lanka |
| South East Asia | Brunei, Cambodia, Indonesia, Lao PDR Malaysia, Myanmar, Philippines, Singapore, Timor Leste, Thailand, Viet Nam |
| North East Asia | People's Republic of China, Republic of Korea, Korea DPR, Japan, Mongolia |
| West Asia | Afganistan, Bahrain, Iran, Iraq, Jordan, Kuwait, Lebanon, Oman, Palestine, Qatar, Saudi Arabia, Syria, Turkey, United Arab Emirates, Yemen |
| Pacific | Australia, Cook Islands, Fiji, Samoa, Kiribati, Marshall Islands, Micronesia, Nauru, New Zealand, Niue, Palau, Papua New Guinea, Solomon Islands, Timor-Leste, Tonga, Tuvalu, Vanuatu |
| | |
| --- | --- |
| Europe | Countries |
| Europe | Andorra, Austria, Belgium, Bulgaria, Cyprus, Czech Republic, Denmark, Estonia, Finland, France, Germany, Greece, Hungary, Iceland, Ireland, Israel, Italy, Latvia, Liechtenstein, Lithuania, Luxembourg, Malta, Monaco, Norway, Poland, Portugal, Romania, Slovak Republic, San Marino, Slovenia, Spain, Sweden, Switzerland, The Netherlands, United Kingdom, Vatican City |
| Eastern Europe and Central Asia | Albania, Armenia, Azerbaijan, Belarus, Bosnia-Herzegovina, Croatia, FYR Macedonia, Georgia, Kazakhstan, Kyrgyz Republic, Moldova, Montenegro, Russian Federation, Serbia, Tajikistan, Turkmenistan, Ukraine, Uzbekistan |
| | |
| --- | --- |
| Americas | Countries |
| Mesoamerica | Costa Rica, El Salvador, Guatemala, Honduras, Mexico, Nicaragua, Panama, Venezuela |
| South America | Argentina, Bolivia, Brazil, Chile, Colombia, Ecuador, Paraguay, Peru, Uruguay |
| Caribbean | Antigua & Barbuda, Barbados, Bahamas, Belize, Cuba, Dominica, Dominican Republic, Haiti, Grenada, Guadeloupe, Guyana, Jamaica, St. Kitts & Nevis, St. Lucia, St. Vincent & the Grenadines, Suriname, Trinidad & Tobago, Virgin Islands |
| North America | Canada, United States |