The Seventh Assembly of the Global Environment Facility, which took place in Vancouver Aug. 22-26, stands out for its focus on our current global biodiversity and climate crises. Representatives from 185 nations convened amidst a backdrop of unprecedentedly high land and sea temperatures, rampant wildfires spiraling out of control, and lethal floods occurring even in regions unaccustomed to extreme weather events. These successive calamities have been characterized by UN Secretary-General Antonio Guterres as signaling the onset of a "global boiling" era.
The Seventh Global Environment Facility (GEF) Assembly marked a pivotal moment for biodiversity conservation, with unanimous approval of the Global Biodiversity Framework Fund (GBFF), initially sanctioned by the GEF Council in June. The GBFF introduces a novel funding mechanism dedicated to safeguarding endangered species and ecosystems worldwide.
Throughout the Assembly, participants engaged in four plenary sessions and 11 roundtables, which culminated in several significant outcomes:
Amendments to GEF's Organizational Instrument: Key amendments were adopted to enhance the functionality of the Restructured GEF.
Global Biodiversity Framework Fund: The Assembly ratified the Global Biodiversity Framework Fund, a new source of funding for protecting endangered species and their ecosystems globally, which was approved by the GEF Council in June.
Biodiversity beyond National Jurisdiction: GEF will be incorporated into the financial mechanism for the new United Nations pact on biological diversity of areas beyond national jurisdiction (BBNJ) – also known as the High Seas Treaty.
Reports Acknowledged: The Assembly took note of reports concerning the GEF-8 Trust Fund, the GEF Trust Fund and the GEF Participants – currently 186 participants..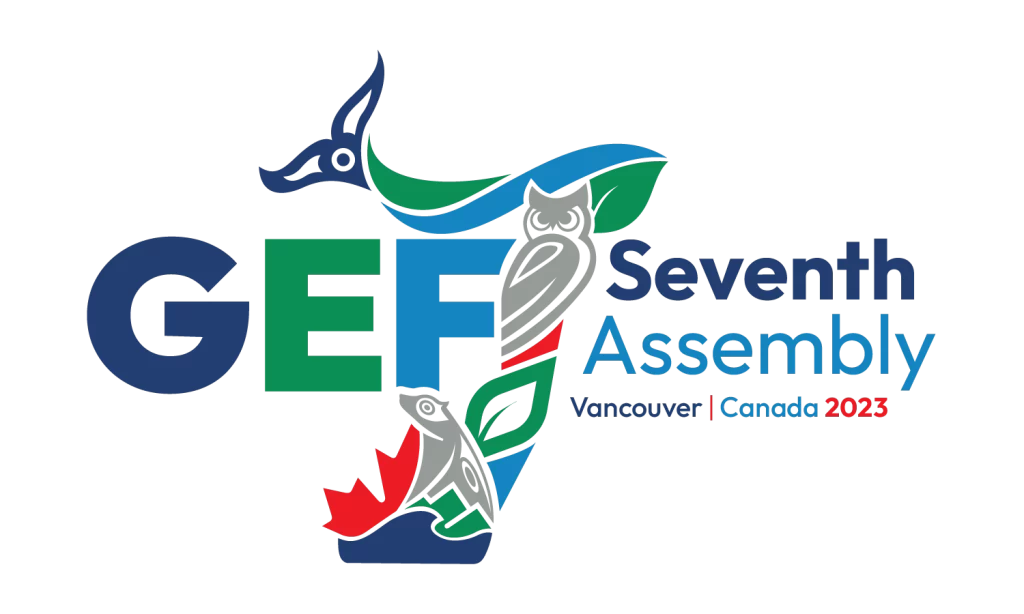 Global Biodiversity Framework Fund
The Earth's ecosystems, biomes, and vital processes that maintain stability and resilience are facing unprecedented strain. Our future hinges on our ability to comprehend and reverse this global environmental decline. To build sustainable and resilient societies, we must prioritize the restoration and preservation of the planet's health. Achieving this goal demands comprehensive strategies that address the complex, interconnected challenges at the intersection of environmental and developmental issues.
Th GBFF aims to expedite and attract investments from governments, philanthropic organizations, and the private sector. Its purpose is to aid countries in preserving and ensuring the sustainability of endangered species and ecosystems. These face threats such as wildfires, floods, extreme weather events, and human activities, including unsustainable industrial agriculture, consumption patterns, production pressures, and urban expansion.
Noteworthy commitments were made during the Assembly, including Canada's pledge of CAD 200 million to the GBFF and CAD 22.8 million towards the Eighth Replenishment of the GEF (GEF-8) to combat climate change, biodiversity loss, and pollution. The United Kingdom also declared an initial contribution of GBP 10 million to the GBFF.
The GEF Assembly commenced on August 23, with a special recognition of the traditional lands of the Squamish Sḵwx̱wú7mesh Úxwumixw, Musqueam xʷməθkʷəy̓əm, and Tsleil-Waututh səlilwətaɬ Nations by First Nations representatives.
Programme
As part of the Assembly, various high-level sessions, roundtables, side events, workshops, and networking opportunities for participants of all ages and backgrounds were organised: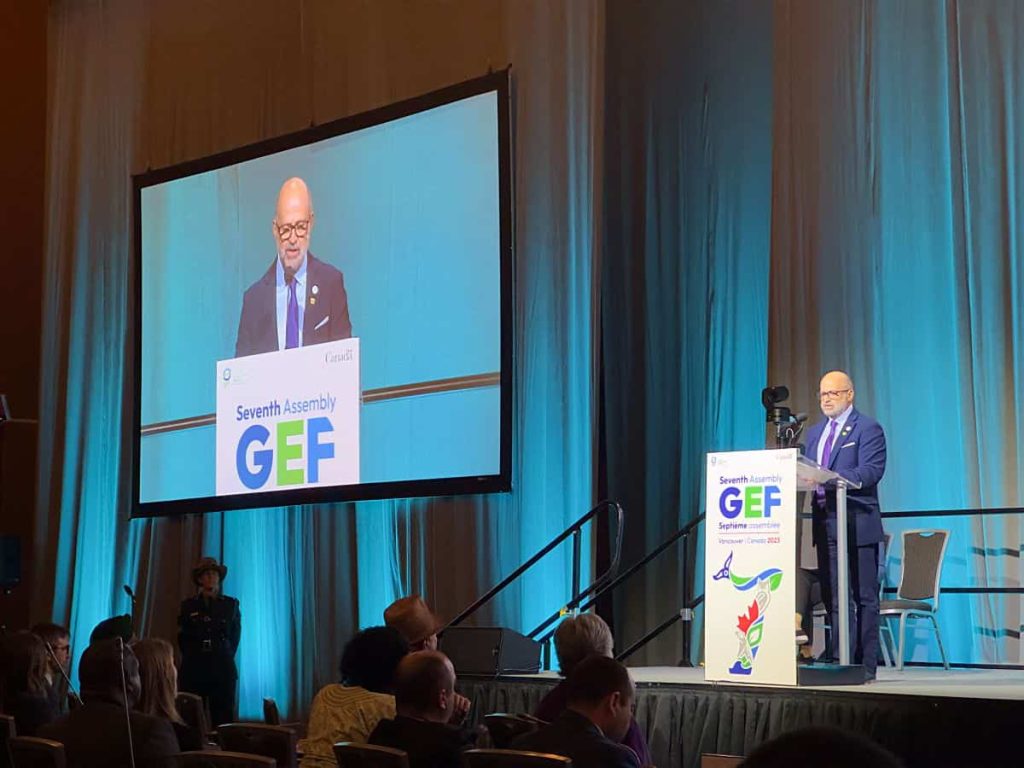 A groundbreaking feature of this Assembly was the inaugural Partnership Forum, which brought together Indigenous Peoples, youth, women, and civil society representatives to discuss ways the GEF can empower and acknowledge their contributions.
Setting the Stage for Change: Engaging with a wide spectrum of voices, including Indigenous Peoples, rights holders, youth, women, and civil society representatives, to hear their narratives, aspirations, and vision for a more sustainable future, as well as their anticipations for the Assembly. GEF CSO Network's chair Akhteruzzaman Sano presented a statement on behalf of the CSO Network.
Intergenerational Fireside Chat: Government ministers, environmental and development executives, and youth conservation leaders share their stories, experiences and ideas to address the many environmental and climate challenges that we face at local and global levels.
"Confabs" during the forum led to calls for increased support for women's participation, greater youth involvement in project design, a shift from "do no harm" to "do good" in interactions with Indigenous Peoples, and a study on the overlap between Indigenous lands and biodiversity hotspots.
Plenary Sessions
The GEF Assembly featured plenary sessions, roundtables, and various discussions:
Solutions for a Healthy Planet: This session discussed integrated responses to global environmental degradation, emphasizing the value of standing forests and sustainable practices.
Partnerships for Financing: This session highlighted the importance of financial support for development, especially in the wake of disruptions caused by COVID-19.
Responsible, Inclusive, and Transformative Governance: This session focused on governance transformations required to address environmental crises, including the need for shared governance mechanisms.
Roundtable Discussions: The assembly featured eleven roundtables, each addressing specific topics. These discussions touched on various issues, such as policy coherence, science-policy nexus, net-zero nature-positive goals, circular economic systems, urban planning, conservation, food system transformation, leadership diversity, and environmental results management.
Key Takeaways: Throughout the assembly, several key themes emerged. These included the importance of inclusivity, involving youth, women, and Indigenous Peoples in environmental decision-making processes. The need for increased funding, private sector engagement, and innovative financing mechanisms was also stressed.
Future Directions: The assembly explored the GEF's role in addressing emerging global challenges and agreements. This included discussions on the GBFF's potential for innovation, collaboration with multilateral development banks, and the importance of regulatory frameworks and investment opportunities.
PM Session and Closing
As the Assembly concluded, noting recent wildfires in Canada and other intense, extreme events around the globe, Canadian Prime Minister Justin Trudeau said these have been driven by climate change and nature loss. He urged participants to work together in securing a better future. GEF CEO and Chairperson Carlos Manuel Rodríguez emphasised the principles of integration, inclusiveness, and impact as crucial takeaways.
—
Photo credits: Arend de Haas / GCN