63rd Meeting of the GEF Council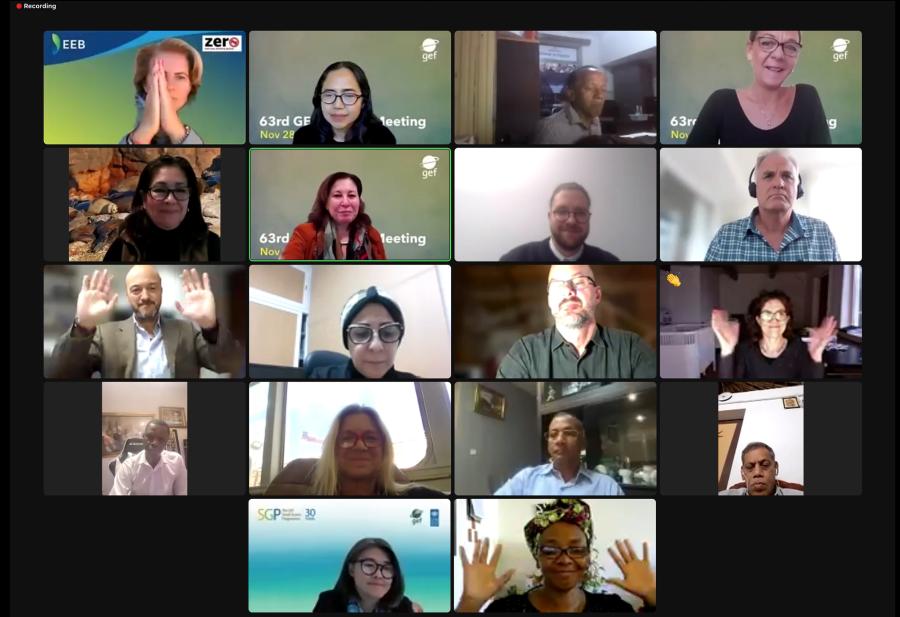 63rd Meeting of the GEF Council
66
66 people viewed this event.
As requested by a number of Council members and in line with the continued health and safety measures being applied in most countries in response to COVID-19, the 63rd Council meeting of the GEF and the 33rd LDCF/SCCF Council meetings were held virtually with a full agenda.
The Council, the GEF's main governing body, comprises 32 members appointed by constituencies of GEF member countries (14 from developed countries, 16 from developing countries, and two from economies in transition). Council members rotate at different intervals determined by each constituency. The Council, which meets twice annually, develops, adopts and evaluates the operational policies and programs for GEF-financed activities. It also reviews and approves the work program (projects submitted for approval), making decisions by consensus.